What we do
Chemicals
Over the years, Tricon has initiated, expanded and consolidated as a lead international trader and marketer for main petrochemicals, essential as building blocks for the finished products that we use so widely in our daily lives.
2021 Statistics
57

% Sales
7.4

m Metric Tons
51

Products
64

Countries
President & CEO
Ignacio Torras
Houston, TX
Born in Barcelona, Spain, Ignacio immigrated to Brazil when he was 18 and started college while working alongside his father at a trading company focusing on the Brazil and China market flow. After his father deceased, Ignacio moved to Houston to work on the supply chain of large distribution companies, where he learned the following fundamental principle: to build and consolidate any trade line, it is essential to place an emphasis on logistics, finance, market intelligence, and risk management. Using these principles, Ignacio founded Tricon in 1996. With no specific goal in mind, Ignacio had clear objectives to build a platform with people who shared his passion for excellence, in the trading of commodities, building a culture where those people would be recognized for challenging the status quo and seeking leadership by focusing on the main pillars of the company; reliability and competitiveness.
"

It is a pleasure to be a part of a disciplined and well structured team managing Chlor Alkali. The geographical and cultural diversity across the group creates a leading business model offering value to all parties of the supply chain.

"

Dan Green Partner & Trader, Houston

"

Tricon fosters creativity that pushes the limits of the business world, and our ever-expanding family highlights the company's commitment to each region and its faith in its employees.

"

Serra Kucukoglu Partner & Trader, Istanbul
Chemicals News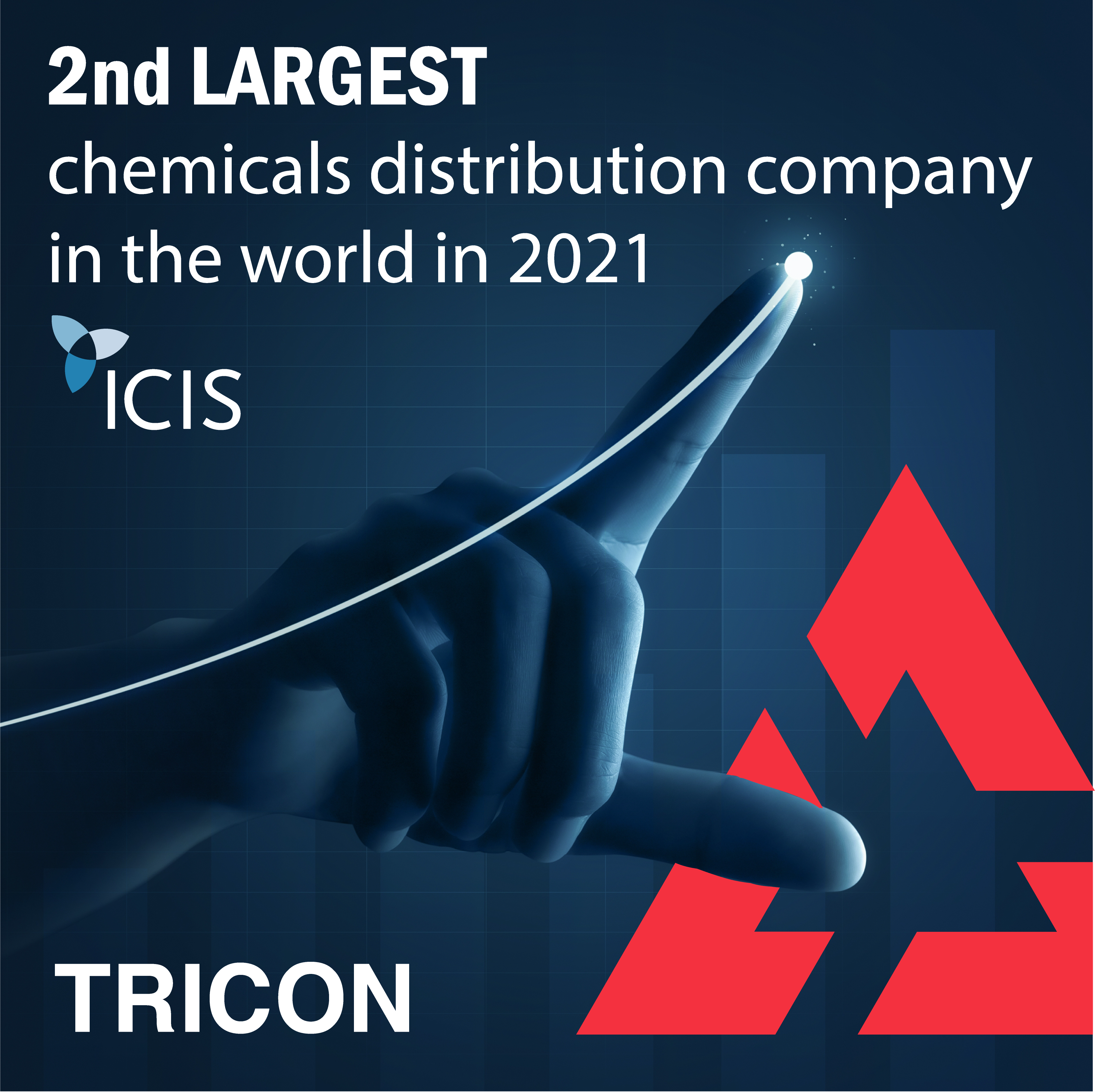 Tricon Ranked 2nd Largest Chemical Distributor by ICIS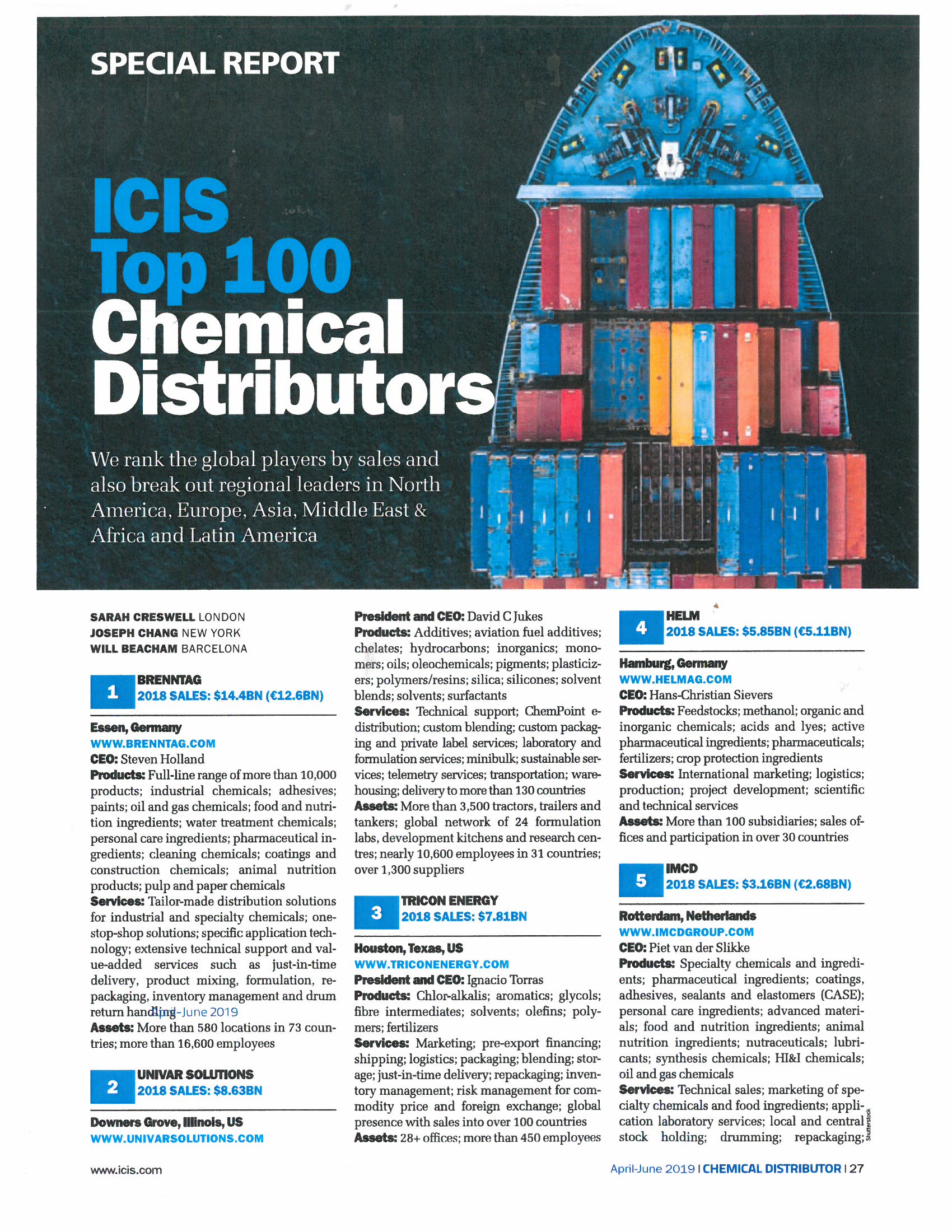 Tricon ranked third largest chemical distributor by ICIS again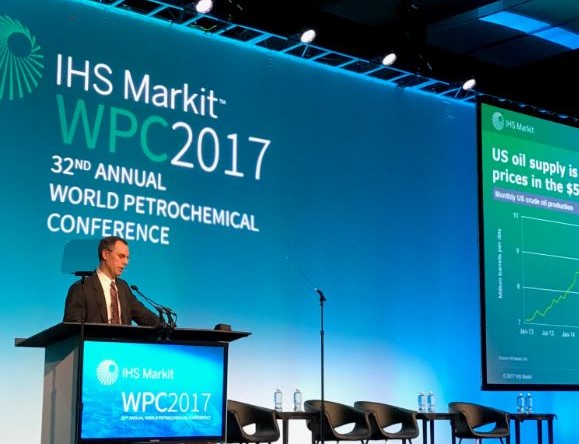 IHS-World Petrochemical Conference 2017
Frequently asked questions...
What primary products are traded under the Petrochemical business unit?

The primary traded books include benzene, liquid caustic soda, EDC, glycols, methanol, xylenes, strene monomer, pygas, acetic acid, phenol, acetone, ethylene, and toluene.

What does the Chlor Alkali department trade?

Our Chlor Alkali department trades Caustic Soda and EDC. Our team is also experienced with Ethylene, PVC and other derivatives of the core Chlor Alkali chain. Our participation in these markets is constant and based principally on where we can add value to producers, end-users, and logistics providers. We maintain a global presence with knowledge on the ground to source these products swiftly and cost-effectively worldwide. In increasingly competitive market conditions, the ability to respond swiftly to changing patterns of demand is a key point of differentiation. Our Chlor Alkali, Ethylene, and PVC teams use a range of tools to facilitate trading, including supply offtake, inventory management, structured finance and tolling models. We maintain strong positions worldwide with a risk management approach of both supply and demand diversification across regions. Our trading services are offered in the major hubs; while, we also act as distributors in several markets. This is an effective platform for deeper penetration of key deficit markets while bringing value to both producers and smaller scale end users. Being active globally allows us to match supply with demand efficiently, and as such Tricon has become a leading partner in the Chlor Alkali market.