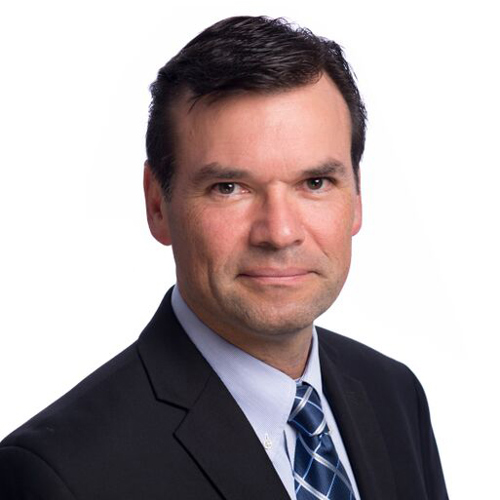 When Bryan Elwood speaks, he lists some of the challenges of his role at Tricon with the same excitement someone else may exude when listing the perks. Since 2011, the vice president and general counsel has watched the Houston-based international chemical supplier and trading company triple its volume and expand into several new countries. With a résumé that emphasizes the "international" in "international trade," Elwood says that the ambitious and upbeat attitude felt at Tricon is what keeps his role not only interesting, but also a source of pride for his legal department in helping to manage risk and keep the company moving at the speed of business.
The sheer scope of his position makes every day uniquely intense. He may be dealing with Kazakhstan in the morning, Uruguay over lunch, and then India in the afternoon.
"It's a very internationally driven business," Elwood explains. "It thrives on opening new markets so the constant challenge is to keep the legal aspects up to speed of business."
The speed of business at Tricon provides his legal team with a particularly formidable challenge. "What makes this company unique, and this experience so valuable, is the speed of growth of this company," Elwood says. "We've never stopped hiring." In fact, Tricon went from processing five million tons of product to fifteen million since Elwood began in 2011. That means that, while his legal team has grown modestly, they are constantly looking for ways to streamline efficiency and to do more with less. His team, made up of four lawyers and a compliance specialist, were responsible for the processing of between thirty and forty thousand contracts last year alone.
Elwood and his team currently spend a great deal of their time working to standardize contracts in order to avoid international confusion. Different laws in different countries mean contracts can quickly get caught up in semantics. Elwood says that the more familiar they are with their own contract, the easier it is for them to adapt and standardize the new contracts that come their way. Contracts that adhere to strict standards help ensure Tricon's ability to operate at the speed of business.
Interpreting the trade laws of the countless countries in which Tricon does business is one of the more challenging aspects of Elwood's position. "One of the success points of an international trading company is to have a smart multidisciplinary, multinational legal team," Elwood says. "They work together with a successful legal network, where you can reach out and coordinate with a lawyer effectively in any country to quickly resolve an issue." That network is key to not only keeping Tricon compliant, but also to better understand the culture of its trading partners.
Tricon's "refreshing idea of risk in a new market" and its willingness to expand is a major reason why Elwood loves his job. "How do we get bigger? How do we get stronger? How do we sell more? It's refreshing for an attorney to participate in that activity and provide the support that is needed for that to happen," Elwood says.
"If the work is being done properly, you hopefully don't see us. Legal comes in when there's a problem, so we try and avoid the problem."
Read the article here